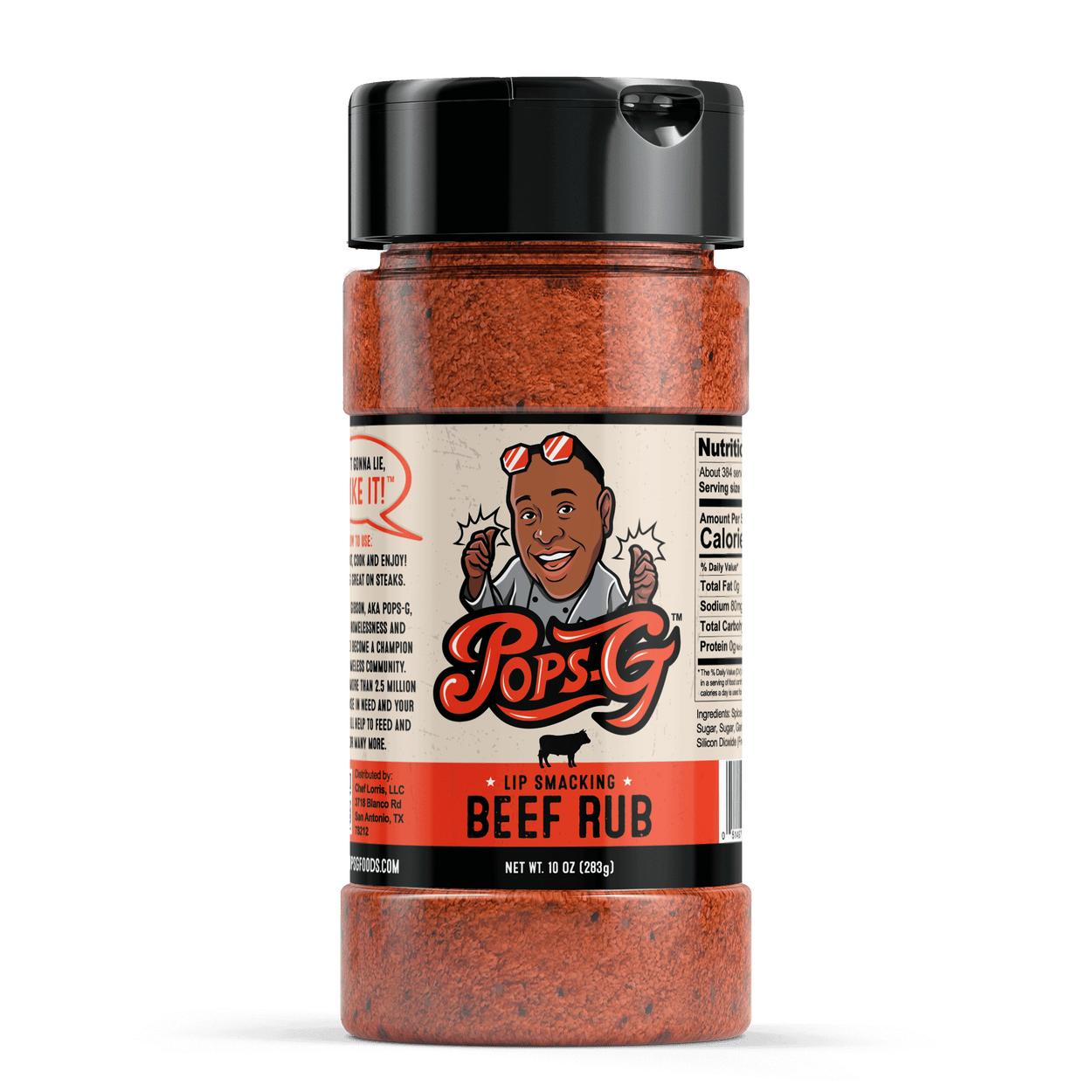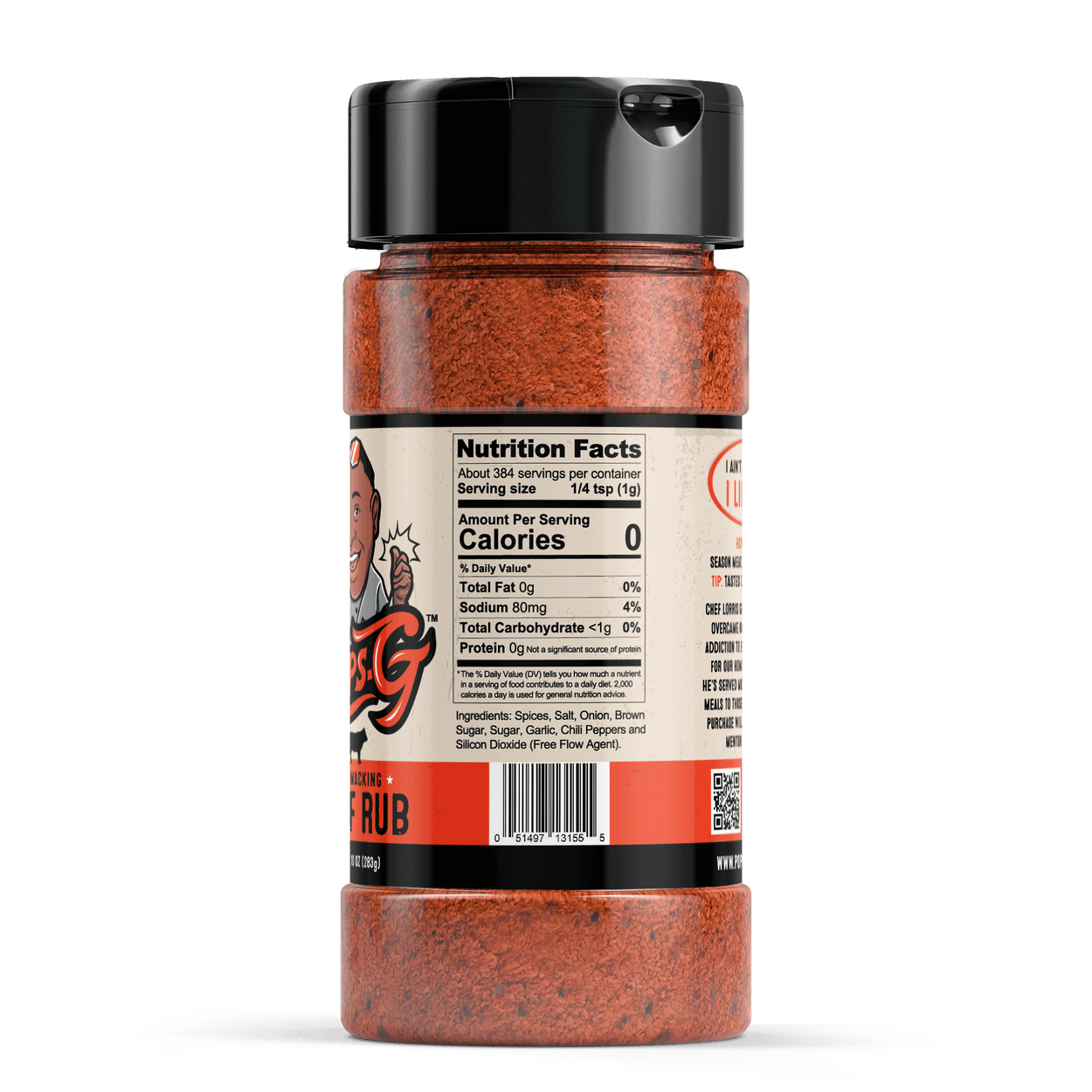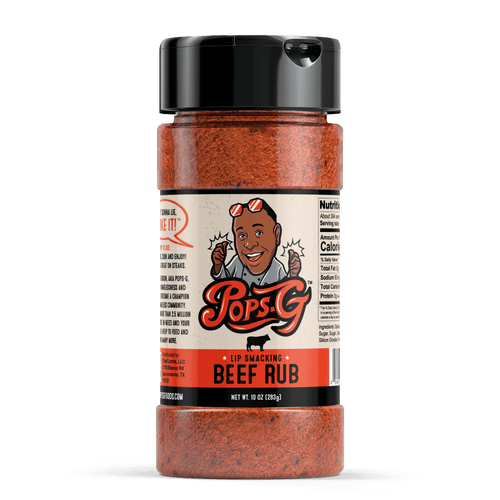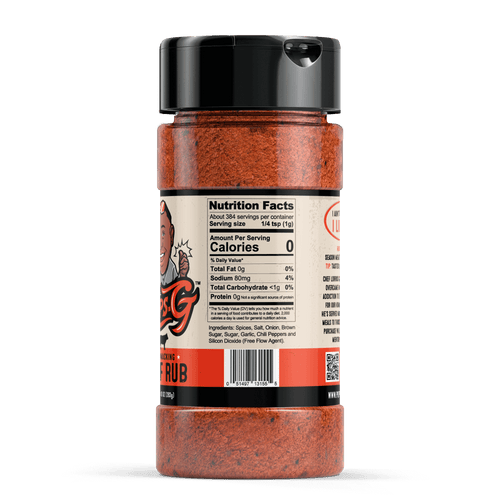 Lick Smacking : Beef Rub
Take your barbecue to the next level with Pops-G Lip Smacking Beef Rub. This seasoning can be used on brisket, steak and all other grilling meats to add delicious, mouth-watering flavor. Our Beef Rub is made in San Antonio, Texas and gives you the authentic taste of real South Texas BBQ.
How to use: Season meat, cook and enjoy!
INGREDIENTS
Brown Sugar, Salt, Spices, Chili Peppers, Garlic, Onion, Paprika and Silicon Dioxide (Free Flow Agent).
Real Customer Product Reviews